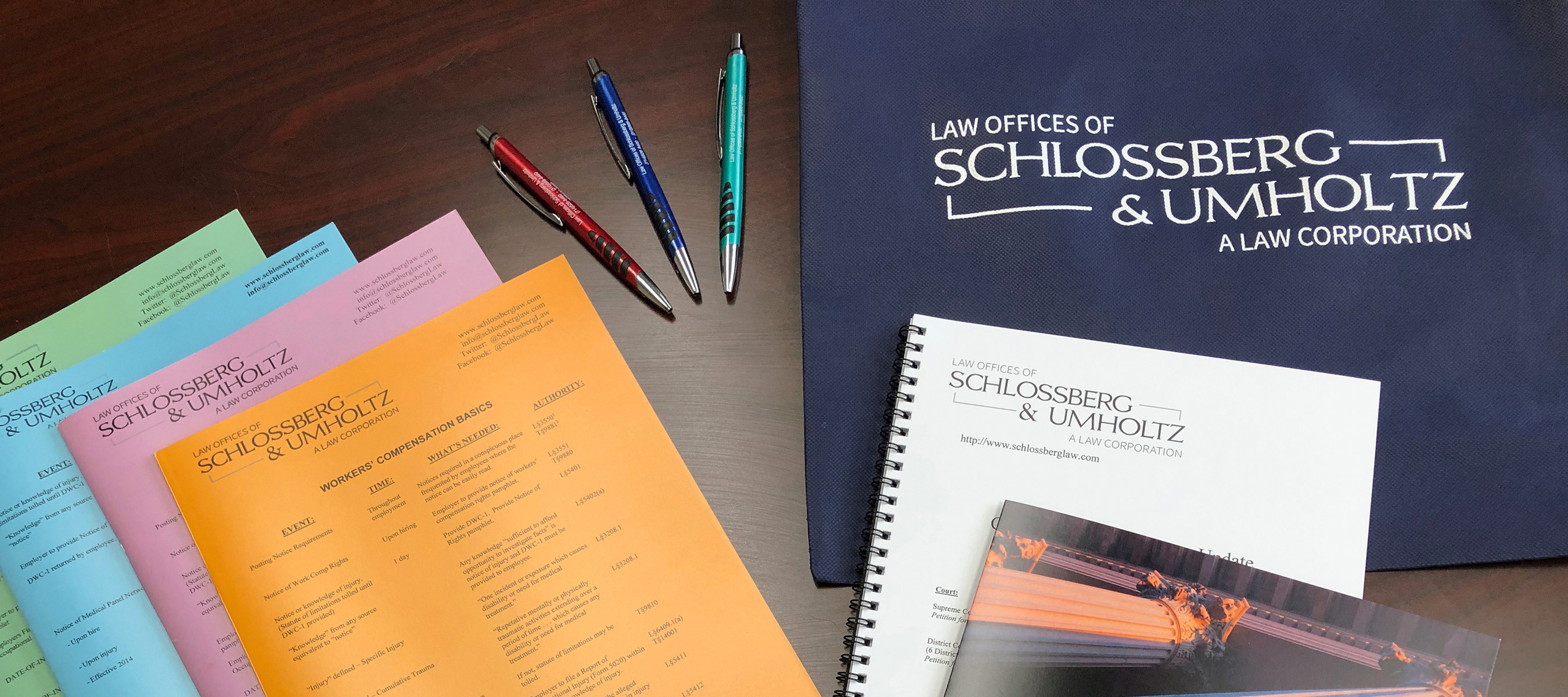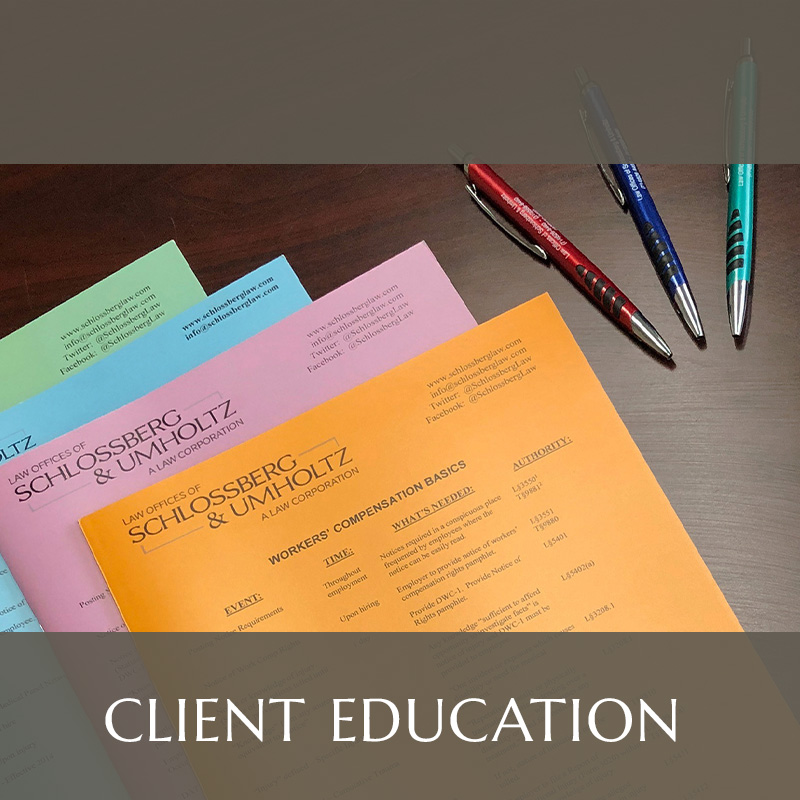 The Law Offices of Schlossberg & Umholtz offer complimentary seminars providing timely and insightful information to help manage workers' compensation costs. We provide training on a wide variety of topics and can customize the subject to meet the needs of your organization
To request more information in regards to training please click here.
California Basics and Beyond Training Resource
POST-TERMINATION CT CLAIMS (3600(a)(10))
CASE LAW UPDATE 2017
SUPPLEMENTAL JOB DISPLACEMENT VOUCHERS
LIFE PENSION
PAY, OBJECT OR WAIVE (OBJECTIONS IN 2017)
Additional Resources
"New & Further" Benefits – Responding to Post-Settlement issues.
Jeopardy – Client focused training using game show format.
Petitions – An Overview! – Preparing and responding to Petitions.
Whose Burden Is It Anyway? – Establishing and meeting the Burden of Proof in workers compensation claims.
Best Practices… – Employer focused training to understand workers compensation and limit exposure.
Discrimination in Workers' Compensation Labor Code § 132a – Employer focused training to understand, address and defend discrimination claims in workers compensation.
Strategy Update!! – Claims focused training regarding current issues and strategies toward defending these issues.
3600(a)(10) – Winning strategies for defending post-termination CT claims.
Managing Claims From The Employer's Perspective – Employer focused training to understand workers compensation and limit exposure.
SB863 Just The Basics!! – Training and strategy update regarding workers compensation reform – SB 863.
DENIED – Strategies for evaluating and winning denied claims.
Workers' Compensation An Overview!
The Doctor Deposition – Evaluating medical reports and determining when to conduct and what to expect from the doctor's deposition.
Nuts & Bolts PD Rating "Signs & Symptoms" – PD rating essentials including application of the AMA Guides.
Where's Comp?? In 2006 & Beyond! – Current issues and strategies in workers compensation.