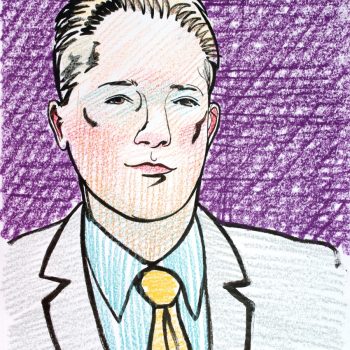 Partner  |  jumholtz@schlossberglaw.com
Workers' Compensation Attorney, Orange County
Law School: Western State University COL; Fullerton CA
Undergraduate School: California State University Long Beach; CA
James E. Umholtz is a partner of The Law Offices of Schlossberg & Umholtz, where his practice consists of defending workers' compensation claims in the Corporate Office, headquartered in Orange County. He is an attorney licensed to practice law in the State of California.
Orange County Workers' Compensation Attorney
Mr. Umholtz focuses his practice on defending self-insured employers, insurance companies, Third-Party Administrators and municipalities against workers' compensation claims. He is dedicated entirely to California workers' compensation claims, including subrogation, Labor Code Section 132a, and serious and willful complaints. As a Workers' Compensation attorney located in Orange County, he strives to provide employers with the personalized consultation that each client, situation, and claim requires. He is well respected and widely acknowledged for his ability to achieve ideal results and for meeting his clients' objectives.
Mr. Umholtz earned a Bachelor's Degree from California State University, Long Beach, and a J.D. degree from Western State University College of Law. He routinely handles claims from all areas of Orange County, and all throughout Southern California.
Workers' compensation is a complicated field of law, and businesses that become involved in a claim need to seek expert counsel as soon as possible. He is uniquely qualified as having worked previously as a claims adjuster, claims supervisor, and fraud investigator, where he established a vastly successful special investigative unit prosecuting fraudulent claims and liens. As a specialist in the field of workers' compensation, Mr. Umholtz is expertly qualified to advise businesses and claims adjusters on the details of the law, whether the case involves injury, fraud, penalties, discrimination. He is equally adept at settlement or trial, and he is determined to attain the outcomes that his clients seek. If your business is facing a workers' compensation claim in Orange County, Mr. Umholtz is the experienced attorney you need.